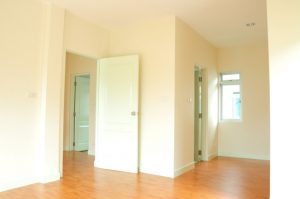 Whether you need interior painting for just one room or for a brand new construction project, you can count on the professional painters at Octavio's Painting, LLC, to provide beautiful, quality painting that enhances the look and feel of your home or office. When it comes to our interior painting services, we pride ourselves on our use of high-quality paints and meticulous attention to detail. No matter the size or scope of your project, our professional painters in Albuquerque, NM do it all. Contact us for a FREE estimate.
We have the best price in town, GUARANTEED!
Contact us for interior painting: (505) 907-0772.
What to Expect from our Professional Painters
When you contact our professional painters in Albuquerque, NM, you'll rest assured that you are working with experienced, qualified painters who are licensed, bonded and insured. We mask of your flooring, windows, cabinets and fixtures before we begin painting. We also provide drywall repair and repairs to your stucco, baseboards, nail holes, window and doorframes as part of our interior painting services. When you call us, you can expect our professionals to:
Provide you with a FREE color consultation
Mask your flooring, fixtures and furniture before we begin work
Remove outlet and light switch covers
Caulk and repair any cracks to your drywall
Tape edges, window frames, door frames and woodwork for a clean paint job
Apply acrylic paint using spray, sponges and rollers
Clean up the site, leaving your home or business neat when we're finished
At Octavio's Painting, we make upgrading your home or office simple. As a locally owned company, we have the ability to work under flexible hours to accommodate your busy schedule, interrupting your life as little as possible while we complete your painting project. The result is a beautiful paint job that increases the value and beauty of your space—for years to come!

Residential Painting Contractors—Interior Painting in Albuquerque
Is the paint in your home becoming dull or dirty? Octavio's Painting provides new acrylic paints in all colors and sheens, ranging from flat to gloss. We only use the highest-quality paint and take the time needed to produce clean results. Using spray and sponges, we work on your interior paint in a careful and timely fashion, restoring the beauty of your paint. When you invite our residential painters into your home, we treat it as well as our own, carefully masking your fixtures and floor before we paint, and then cleaning up after ourselves to ensure your space is neat and tidy once we're finished.
Commercial Painting Contractors—Interior Painting in Albuquerque
A fresh coat of interior paint can breathe new life into your business. Whether your conference room needs a fresh coat of paint or you need painting for your apartment building, our commercial painters provide everything needed to get the job done. New acrylic paints are washable, allowing you to clean up and scuffs, marks or damage, keeping your commercial paint job looking nice for years to come. Need exterior painting in your home or business? Our professional painters provide stucco, wood staining services and more.
Interior Specialty Services—Staining, Epoxy Flooring & More
As experienced professional painters in Albuquerque, NM, we are equipped to handle all of your needs related to painting, including the following interior specialty services:
Drywall hanging
Epoxy floor coatings
Our painting contractors have the equipment and experience needed to provide complete interior painting services in your home or office. From simple patches to your drywall to complex painting projects, we are here to make sure your improvement project goes exactly as planned! To speak with a professional painter in Albuquerque, NM, contact us today!