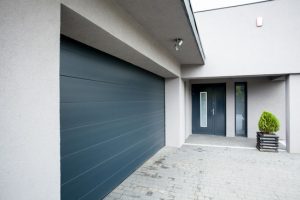 Searching for professional painters in Albuquerque or Rio Rancho, NM? Octavio's Painting, LLC, is Albuquerque's premier residential painting company, providing interior and exterior painting services that increase the value of your home. With our use of high-quality paints and our meticulous attention to detail, you'll be amazed at the way a new paint job can enhance the beauty of your home. Whether you need a simple touch-up or a whole house painting, you'll enjoy the competitive rates, comprehensive services and attention to detail provided by Octavio's Painting, LLC. Tell us about your residential painting project—contact us for a FREE quote. We have the best price in town, GUARANTEED! Contact us for residential painting (505) 907-0772.
Interior Residential Painting in Albuquerque, NM
You spend a great deal of time in your home—keep it beautiful with interior residential painting services by our professional painters! It's common for interior paint to appear dull or dirty after many years. Old paints don't clean up well, but the new acrylic paints applied by our Albuquerque professional painters is easy-to-clean, making it easy to keep your home's looking perfect for years to come. We provide new acrylic paints in all colors and a variety of sheens, ranging from flat to gloss.
Exterior Residential Painting in Albuquerque
When it comes to painting the outside of your home, choosing the right color is paramount, but you also need protective coatings that prevent your home from unsightly damage caused by Albuquerque's harsh desert climate. At Octavio's Painting, our residential painting contractors protect your home with new acrylic paints and elastomeric coatings that weatherproof the exterior of your home, including your stucco and wood trim. Protect the exterior of your home and keep the paint vibrant for years to come—contact our professional painters in Albuquerque, NM for an estimate.
Specialty Interior Painting Services—Wood Staining, Drywall Repair, Epoxy Flooring
Octavio's Painting is a full-service painting company. Our Albuquerque painting contractors have the experience and equipment necessary to complete even the most complex residential painting projects. Specialty residential painting services for your home's interior include:
Wood Staining
Wood staining breathes new life into your woodwork—and the entire interior of your home. Whether its staining your baseboards or providing work on your latest home remodel, you can rely on our painting contractors to provide professional wood staining services that give your wood stain a beautiful finish and seal it from wear and tear so that it stays beautiful.
Drywall Hanging & Repair
If you have cracked or damaged drywall, you can depend on our full-service painting company to provide any repairs. We provide new drywall installation for newly-constructed homes, as well as home remodel projects. No job is too large or too small for our Albuquerque painting contractors, so contact us for a FREE estimate on your drywall project today!
Epoxy Flooring
Epoxy flooring and refinishing is a wonderful way to enhance the aesthetic appearance of your floor while protecting it from wear and tear. Whether inside your home, condominium or apartment, epoxy flooring will increase the life of your flooring and keep it looking great for years to come, an amazing return on your investment.
Specialty Exterior Painting Services—Stucco Repair, Elastomeric Coatings
Our complete painting services include specialty exterior painting services for homes in Albuquerque, NM, and the surrounding area, including:
Stucco Repair
From new construction projects to simple patches, you can rely on our painting contractors to provide stucco services on your home. It takes the right tools and know-how to complete a stucco project, but our professional painting contractors have everything needed to provide you with stucco repair that looks the way it should—perfect!
Power Washing
Brightening your exterior with power washing is a must to maintain the beauty of your home's exterior paint and stucco, and power washing your home's exterior is one of the simplest ways to enhance its appearance. Our Albuquerque professional painters take special care to protect your home's fixtures, masonry and woodwork as we clean your home's exterior with professional power washing.
Elastomeric Coatings
If you're dealing with cracked or water damaged stucco, using elastomeric paint will help hide those cracks and prevent new ones from forming. Elastomeric coatings are 4-5 times thicker than traditional paint, and they last much longer even in the harshest climates. The trick is finding a painting company in Albuquerque, NM with the delicate knowledge needed to provide a quality elastomeric coating—and you can trust Octavio's Painting to provide just that! We have the expertise needed to get the job done right the first time.
No matter the size or scope of your painting project, our contractors can help you every step of the way. Whether you need commercial painting services or residential painting services in Albuquerque, NM, you can contact us for FREE, accurate estimate on your painting project today.