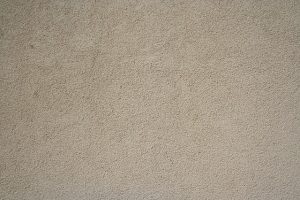 Searching for stucco services in Albuquerque, NM? At Octavio's Painting, LLC, our stucco contractors licensed, bonded and insured to perform quality stucco repair and installation for homes and businesses throughout New Mexico. Whether you need simple repairs to your interior stucco or stucco installation for a new construction project, you can relax knowing that our experienced stucco contractors are handling your project from start to finish. We make stucco repair and installation a simple, straightforward process—just contact us for a FREE, accurate estimate to get started!
We have the best price in town, GUARANTEED! Contact us for stucco repair in Albuquerque, NM: (505) 907-0772.
Residential Stucco Repair & Installation in Albuquerque, NM
Looking for a durable interior or exterior for your home? You can't beat stucco! Also called cement plaster, stucco is among the most-low maintenance ways to make the interior and exterior of your home look great. Our Albuquerque stucco contractors are happy to meet with you during a FREE color consultation to help you choose the right texture and color. We carefully prepare the work site before we begin, masking your fixtures, furniture, wood and masonry to protect them while we work. Once we finish, we apply fresh paint that makes your home look and feel brand new. As part of our residential painting services, we also offer wood staining and deck staining to complete your home's new look.
Commercial Stucco Repair & Installation in Albuquerque, NM
Octavio's painting has extensive experience providing commercial stucco repair and installation in Albuquerque, NM. With more than 10 years of experience, our commercial stucco contractors have the experience and equipment needed to perform even the most complex stucco repair and installation services. As part of our commercial painting services, we also provide elastomeric coatings and schedule exterior maintenance services to keep your space in tip-top shape. Want a FREE, accurate estimate on your commercial stucco project? Contact us to speak with an experienced stucco contractor today.
What to Expect from our Stucco Contractors
Repairing stucco requires special plastering skills and knowledge of the right materials to use in the harsh high desert climate. Our Albuquerque stucco contractors go above and beyond to make sure you are 100% satisfied with the stucco repair we perform. You can expect our crews to:
Inspect your stucco
Remove mold and mildew
Power wash the exterior
Perform stucco repair
Sand, scrape rough spots
Seal and caulk gaps and holes
Mask your fixtures, doorframes, window frames, etc.
Apply primer/adhesive
Apply high-quality acrylic paint or elastomeric coating
Perform touchups
Perform a final inspection
Small stucco repair jobs take only a few hours to perform while large stucco projects take several days, depending on the extent of your repair or installation. No project is too large or too small for our Albuquerque stucco contractors—contact us to speak with a stucco expert about your project and receive a FREE estimate.
Signs You Need Stucco Repair
If your stucco is cracked, bulging, chipped or if there are sections missing, you'll want to contact us for stucco repair in Albuquerque, NM. Small cracks can often be filled with finish materials, while larger cracks and damaged areas may require more substantial repair. Signs your stucco is in need of maintenance include:
Cracked, chipped or bulging stucco
Peeling paint
Evidence of water damage
Staining
Damaged caulking
Why get stucco repair? Without stucco repair, you will experience additional water damage, which can get so bad that it extends to the interior of your home or office. A repair by our Albuquerque stucco contractors will minimize the appearance of cracks to your exterior's surface, and prevent additional water penetration and the damage it causes.